---
We are Australia seller locates in Melbourne, local stocks, fast delivery. GST invoice will be included. Item will be sent via Sendle/Australia Post (registered and trackable), Australia Post Express service available for your choice.
JM-8172 Multifunctional Scredriver Repair Tool Set with S2 Magnetic Driver Bits for Home DIY Improvement
S2 steel material bits, hardness up to 60HRC for long time use, Much stronger than those CR-V bits.
Jakemy JM-8172 has 64 bits for all kinds of electronic products.
The hollow storage rack with magnetic can firmly adsorb bits.
Besides, the screwdriver handle with strong magnetic and mute bearing can help your complete maintenance work more easily.
Accessories:
Sockets: M2.5 M3.0 M3.5 M4.0 M4.5 M5.0 M5.5 G3.8 G4.5
Matte chrome 12mm long working depth bits H4*28mm
Hex: H0.9 H1.3 H1.5 H2.0 H2.5 H3.0 H3.5 H4.0 H4.5 H5.0 H6.0
Torx: T2 T3 T4 T5 T6 T7 T8 T9 T10 T15 T20
Flat-head: 1.0 1.5 2.0 2.5 3.0 3.5
Philips: 1.0 1.5 2.0 2.5 3.0 3.5
Triangle: 2.0 2.3
Tri-wing: Y0.8 Y2.0 Y2.5 Y3.0
Stand off (Motherboard philips): 1.5
Pentagon (Pentalobe): 0.8 1.2 1.5 2.0
SQ: SQ0 SQ1 SQ2
Matte chrome 12mm long working depth bits H4*45MM
Flat-head: 2.0
U shaped: U2.6
Tri-wing: Y2.5
Philips: 2.5 3.5
Triangle: 2.3
Torx: T10
Spudger*2
Suction Cup
T2-11 Tweezers
Opening tool*1
130MM Soft rod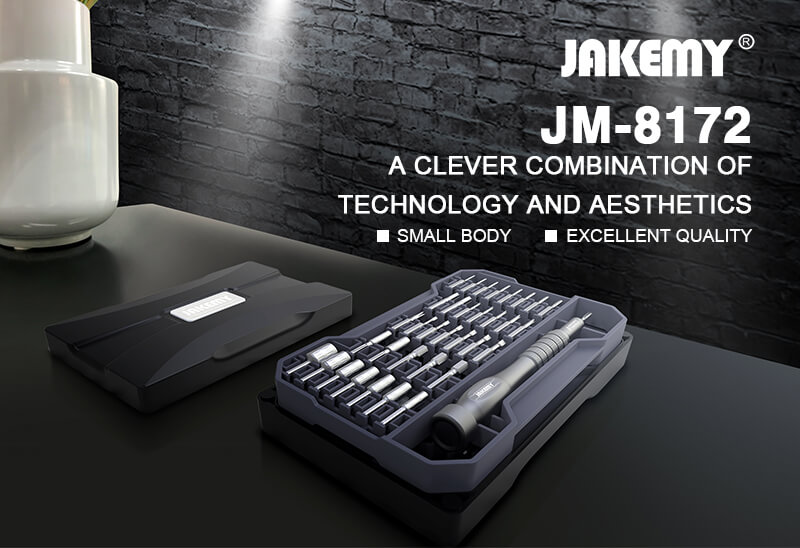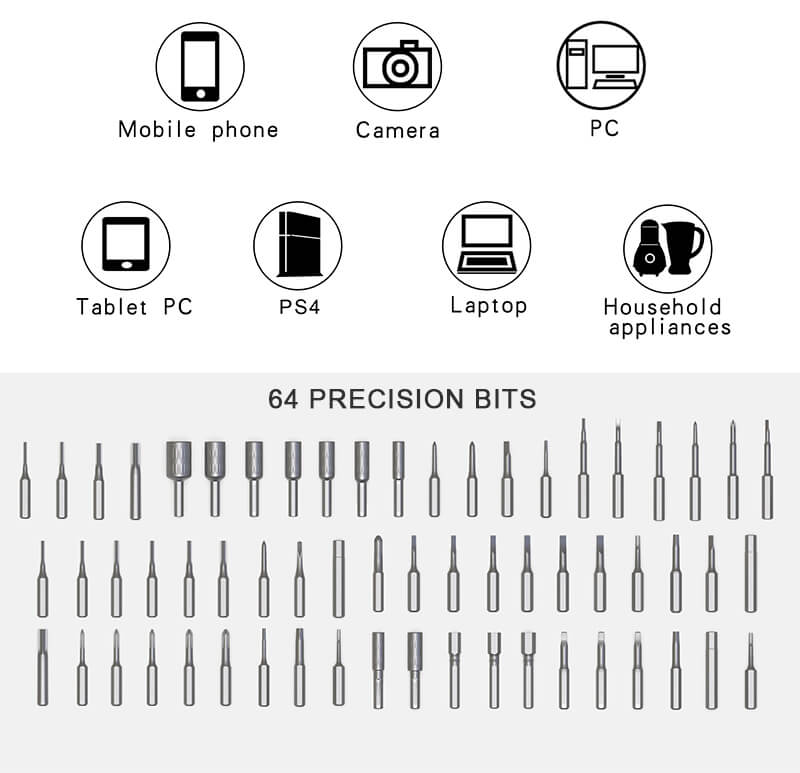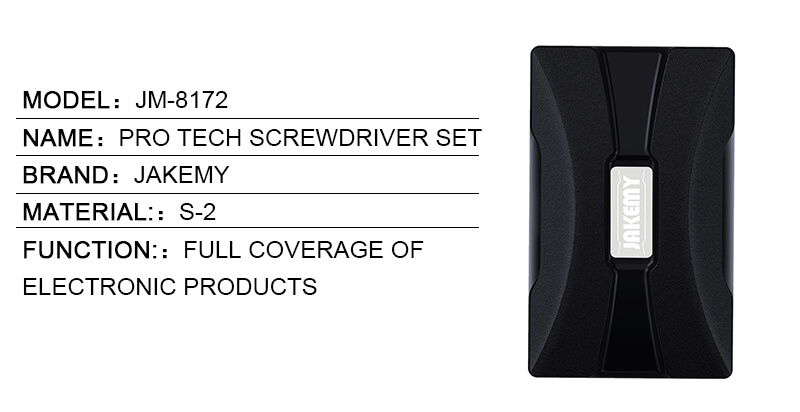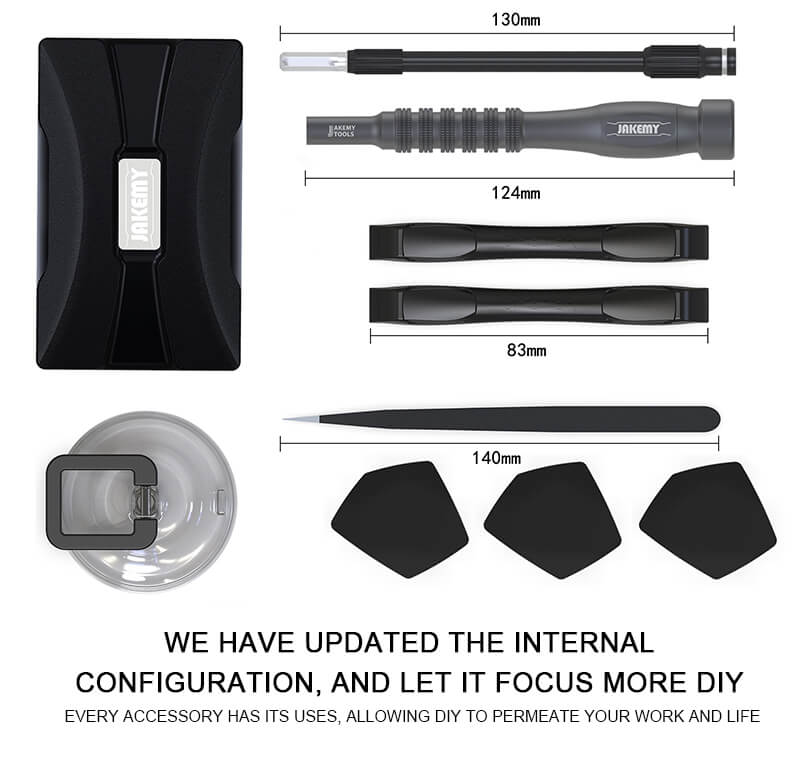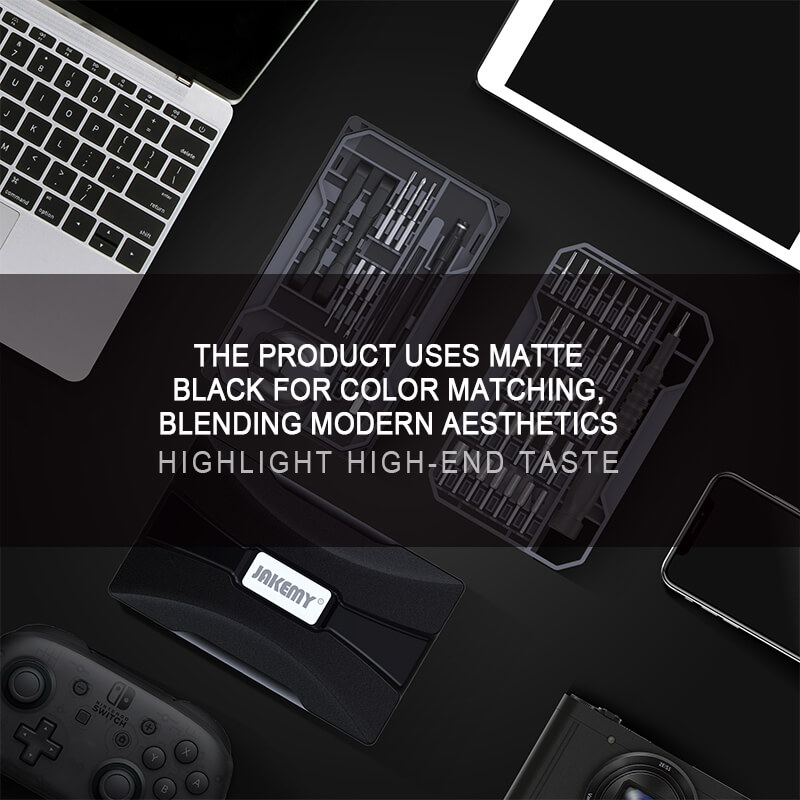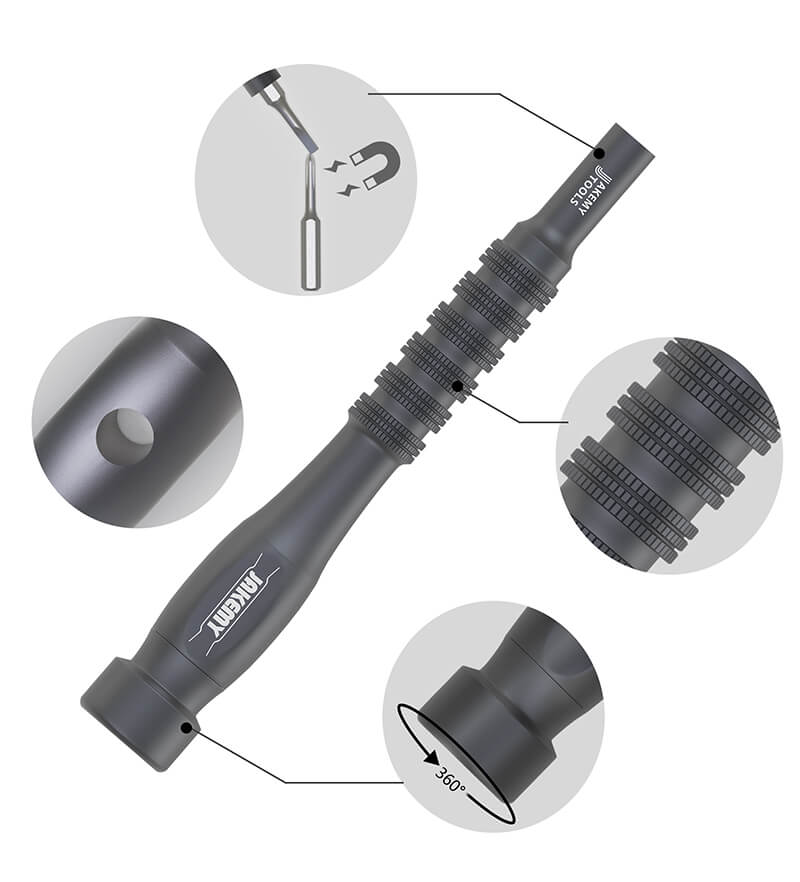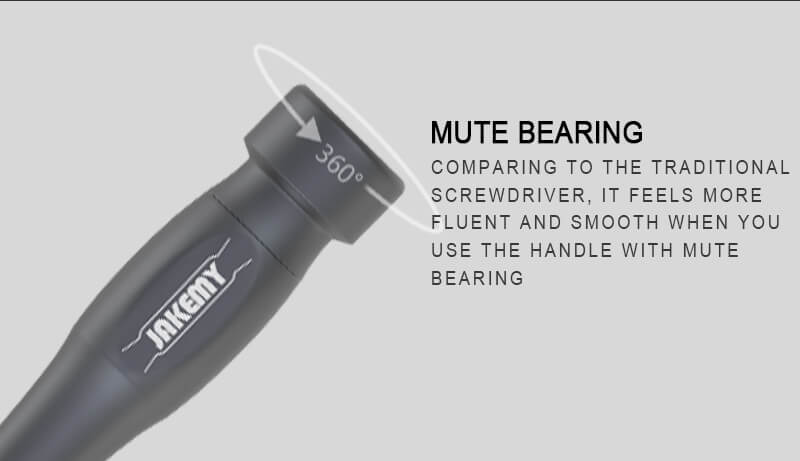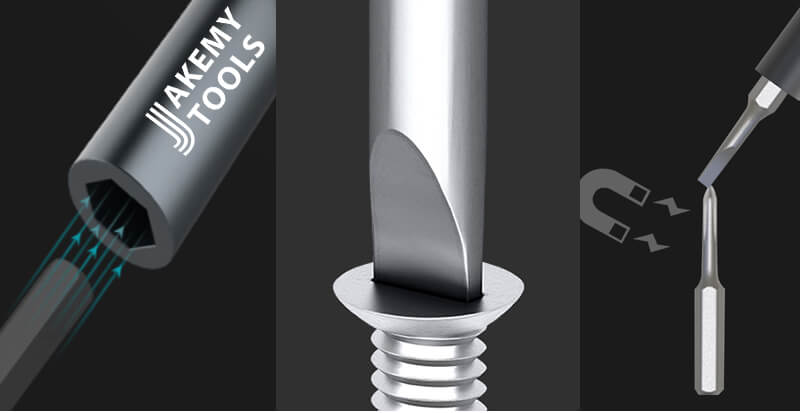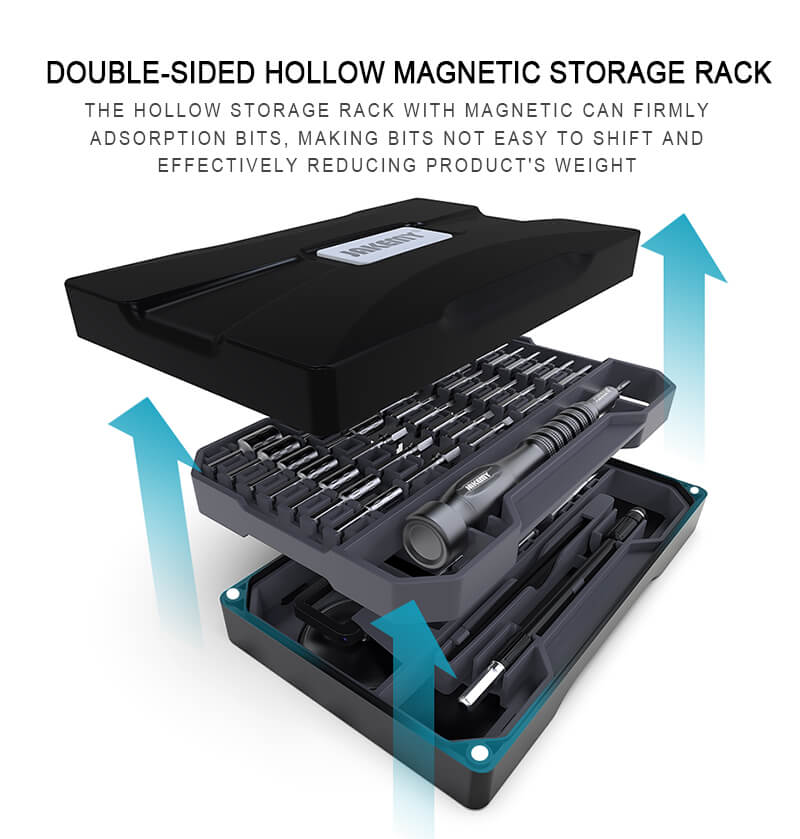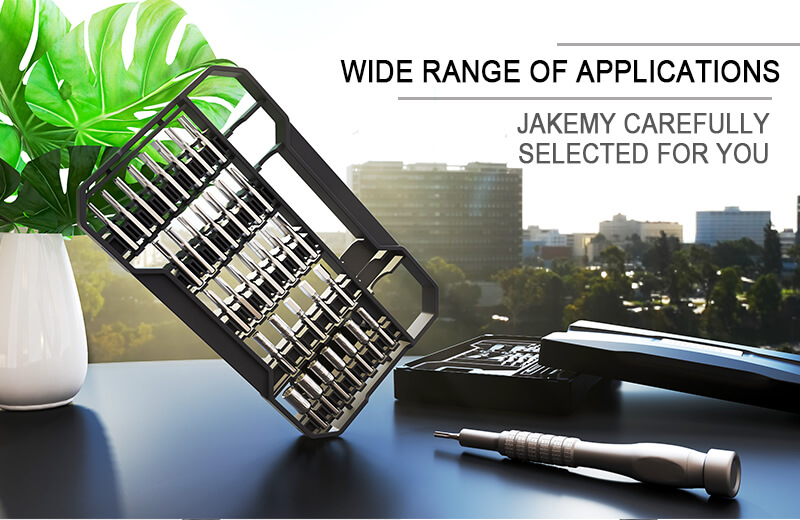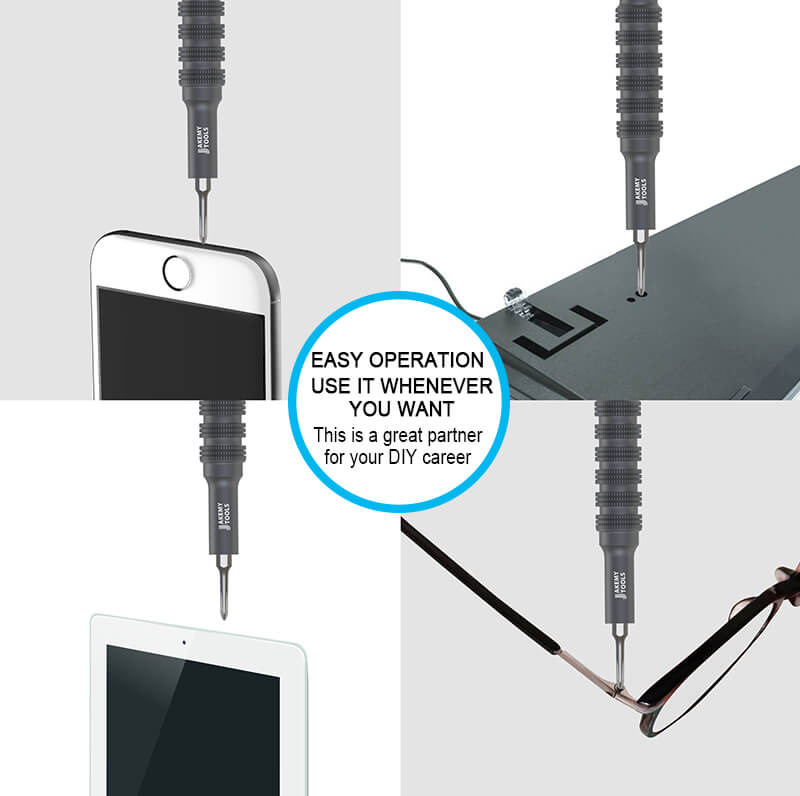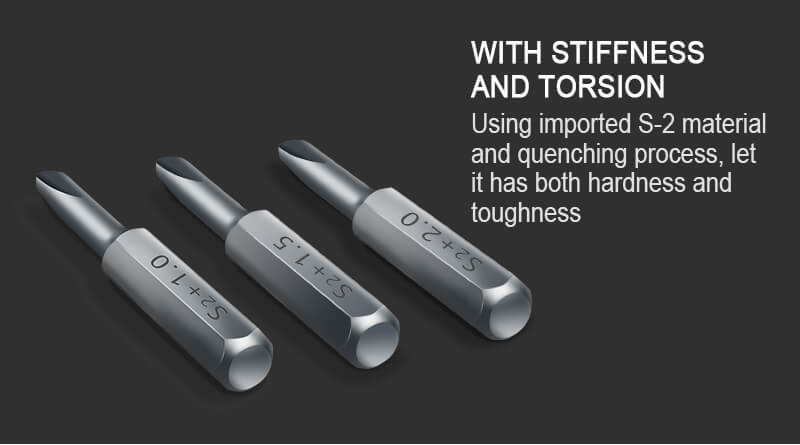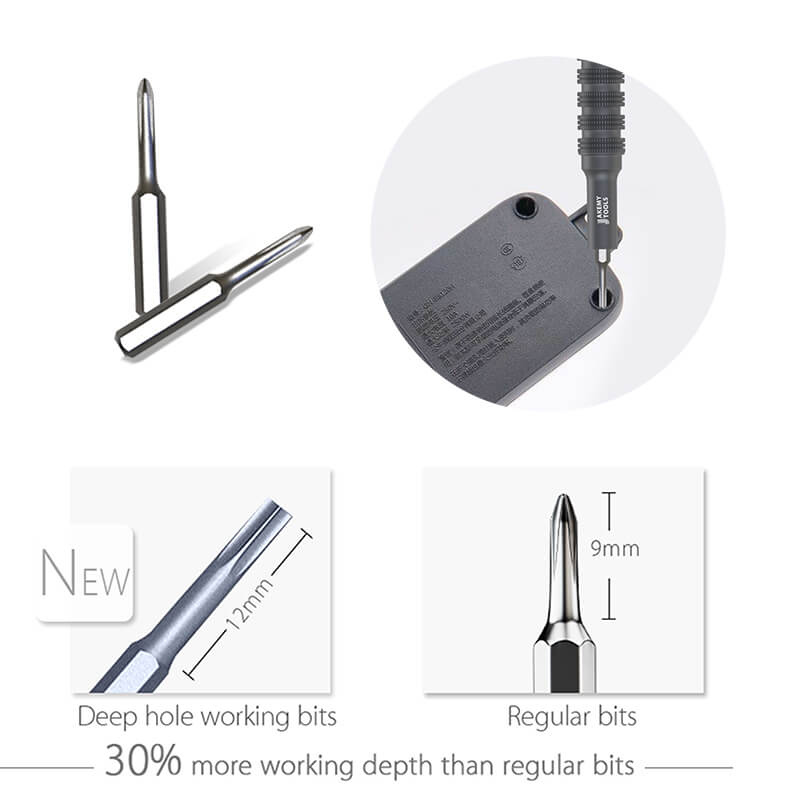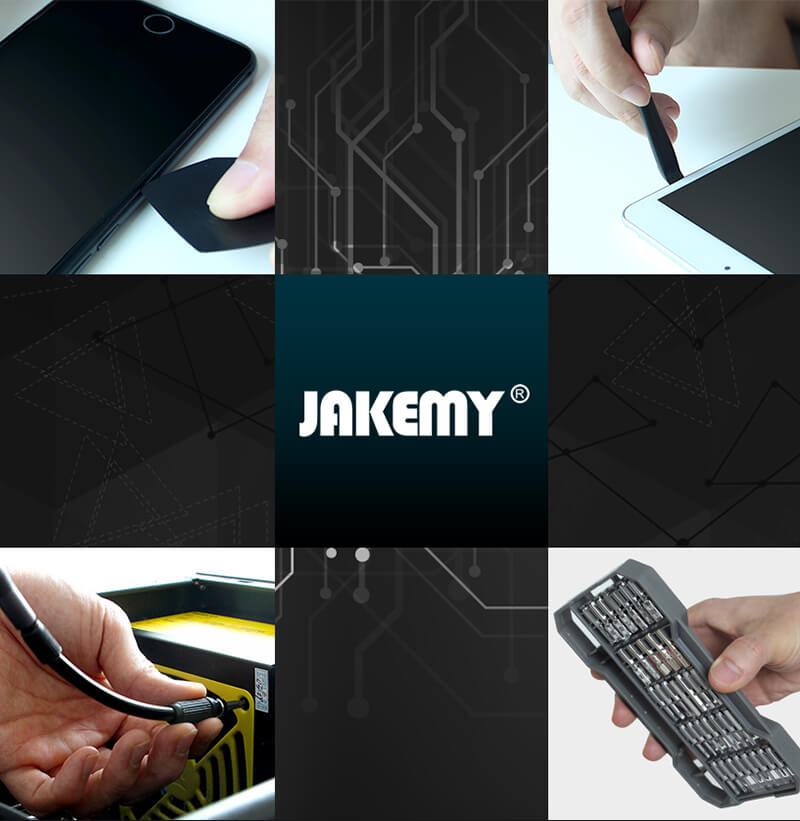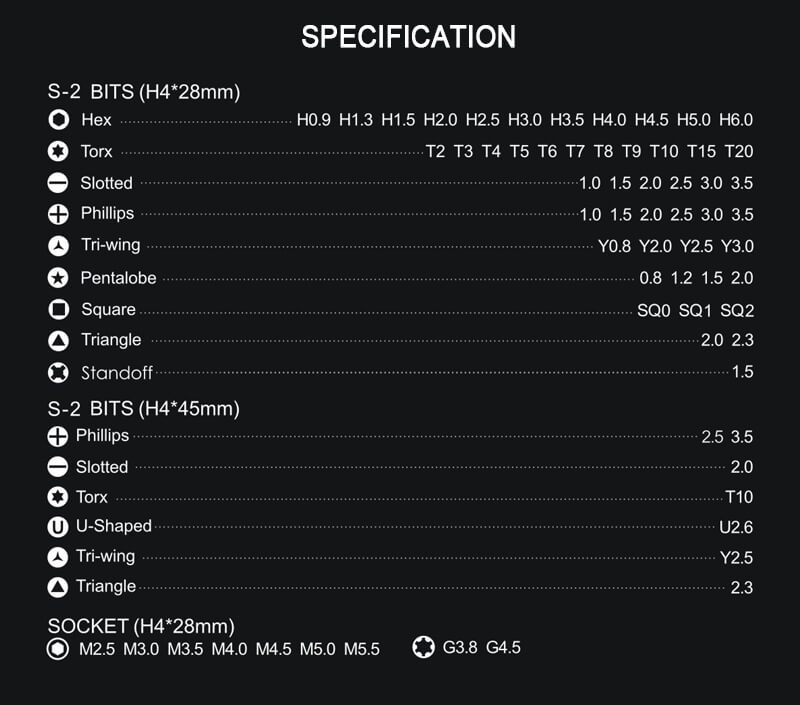 Combine shipping available if you buy other items from our shop, please visit the shop links below for other items you may want